What to Do Before You Sell Your Car in Melbourne
When it comes to selling your car it can be difficult to remember all the things you need to do before you hand over the keys. We at Cash for Cars Melbourne have come up with a handy list to help you never forget any step.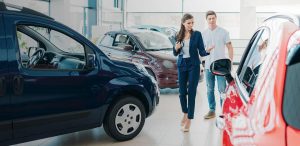 Get Your Car Inspected by a Professional
It's important to get your car assessed by a professional mechanic so that you don't sell a car to someone which is on its last let. This inspection will also help you assess the true value of the car based on its age and condition. And lastly, it may help you make up your mind to sell or keep the car if the repair costs are nominal. Getting a professional car detailing service in Melbourne should be a worthwhile investment as it may help you fetch a higher price for the vehicle. You can also clean the car yourself if you have the time.
Take Some Great Photos
The internet has played a great role in bringing buyers and seller together and is now one of the most common ways to sell a vehicle. The best way to successfully sell a car online is taking high quality pictures to make an advertisement stand out online. You can find out tutorials online on how to effective photographs.
Research Prices
Before you put out the advertisement for selling your car in Melbourne its best to do your research to know what the market price is so that you're not widely out of touch with your asking price. Check what other people are asking in a relationship with the age and condition of your vehicle. If your car is somewhat of vintage vehicles you can check forums to determine if someone will be willing to pay more than the market price.
Be Honest
Buyers like honesty and straight shooters, by sugar coating and saying things are perfectly fine might put a buyer off. Things like past accidents or if there is a trick to getting the trunk open will help put the buyer at ease and save any problems down the road.
Make Sure to Get a Bill of Sale
Every state has their own regulations that need to be met to make sure a sale is legal. It is best to make sure all the conditions of documentation is met to avoid any problems later on as well as any responsibility relating to the vehicle.
Skip All the Above Steps
If you just want to sell your car fast, you could always skip all the hassle and get a free, instant offer from us at Sell Cars for Cash by contacting us on 0432 012 232
Content author: Clixpert Digital Agency
Very happy with the service provided by Sell Cash For Cars Melbourne and highly recommend...
Mark Murray – Sunshine Victoria
Excellent Support And Best Service- Hats Off To Sell Cars For Cash Team . I...
Wincent -Melbourne
I am Extremely happy with the service for Sell Cars For Cash Company, that I...
Diane – Altona
My Vehicle Quickly Towed Away to my home from the Great Western highway, it was...
Regan – Frankston
I found that Sell Cars for Cash is an Insured Removal service and they removed...
Trump – Laverton