Accident Car Removals Melbourne With FREE Tow Away Services
Get rid of broken windows, immobile wipers, damaged boots and dented body of your Accident Car! Call 0432 012 232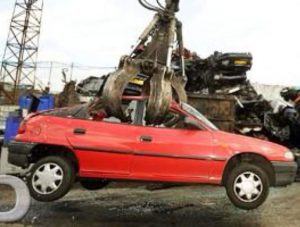 Sell Cars for Cash offers:
• Accident Car Removals Melbourne
• Top Cash for Car offers up to $9,999
• "Free Tow Away service"
• No obligation quote, no hidden charges
• Reliable and trustworthy customer care
• 24 Hour Accident Car Removals and Cash for Cars services
• Faster response
• No fees to pay
Receive Top Dollars for Accident Car Removals, Melbourne
What happens when you are left with an Accident Car at your disposal? Neither can you fix it nor can you sell it. The amount of cash required to fix that car is sufficient to buy another new car. The worst part? You don't have that much money!
Trying to sell it brings more trouble. No potential buyer is willing to pay dollars for such a broken car. This is where our service comes in.
As a licensed, insured and well-reputed Cash for Car company in Melbourne, we are more than happy to buy your Accident Car and Remove it from your disposal. The best part is, you don't have to pay us a single cent for our service. In fact, you are guaranteed to receive top dollars up to $9,999 for your Accident Car!
We Remove All Kinds, Conditions & Brands of Vehicles
At Sell Cars for Cash, we are used car buyers and don't hesitate to buy and Remove Accident Cars regardless of the type, brand and any other conditions in Melbourne. We accept:
Types
• Sedans
• SUVs
• Utes
• Vans
• 4WDs
• 4x4s
• Commercial Auto
• Trucks
• Motorcycles
• Jeeps
• And so on
Brands
• Toyota
• Nissan
• Mitsubishi
• Ford
• Holden
• Mazda
• BMW
• Audi
• Volkswagen
• Isuzu
• Suzuki
• Subaru
• Any all other national and international brands
Conditions
• Accident Cars
• Old Cars
• Damaged Cars
• Broken Cars
• Wrecked Cars
• Smashed Cars
• Salvage Cars
• Scrap Cars
Choose Sell Cars for Cash for Accident Car Removals
Sell Top Cash for Cars is delivering services in Melbourne for many years. Over these years, we have established good relationships with our customers. We are successfully rescuing many customers through our dedication and hard works. Our staff are well trained, have relevant knowledge and skills in this field. We provide ideas for How to Sell your Accident Car Without any Repairs.
You have more reasons to choose us because we deliver quick responses and doing business with us is straightforward.
Do Business with Us
Follow the easy steps and do profitable business with us.
• Call: Give a call at any of the two numbers provided and talk to our friendly staff. Tell them about your Accident Car, the brand, year and other basic information.
• Make an appointment: Once you agree to our terms and conditions, book one of our technicians. Your booking will lead to a Free Accident Car Removal service. To book with us, provide the time, date and location of your preference.
• Inspection Day: Our technician will arrive at your place on the given date and time. This will lead to an inspection by our expert. You will be asked to sign legal papers that contain the title of the vehicle owner and the sales contract.
• Receive Instant Cash: After the inspection and signing of the paperwork, you get to earn Instant cash for your Accident Car! You are guaranteed to receive dollars that won't disappoint you!
• Free Removal Service: Our company has top-class tow trucks fully equipped with proper tools to load and tow all kinds of Accident Cars. This is a free service we offer to all our customers.
With us, you don't have any worry regarding your Accident Car Removal service in Melbourne
Now you know what to do with your Accident Car. Call 0432 012 232
Very happy with the service provided by Sell Cash For Cars Melbourne and highly recommend...
Mark Murray – Sunshine Victoria
Excellent Support And Best Service- Hats Off To Sell Cars For Cash Team . I...
Wincent -Melbourne
I am Extremely happy with the service for Sell Cars For Cash Company, that I...
Diane – Altona
My Vehicle Quickly Towed Away to my home from the Great Western highway, it was...
Regan – Frankston
I found that Sell Cars for Cash is an Insured Removal service and they removed...
Trump – Laverton