Auto Wreckers & Dismantlers Melbourne
It is necessary to find a reputed Auto Wreckers & Dismantlers company in Melbourne. Sell Cars for Cash is a licensed and insured company having many years of experience and expertise in 'Auto Wrecking services' & Car Removals. We believe that every vehicle owner, who wants to sell their automotive to us deserves top dollars for their vehicles. We regard all conditioned vehicles as the same. This is the reason why we pay owners up to $9,999 for their Scrap, Unwanted Auto.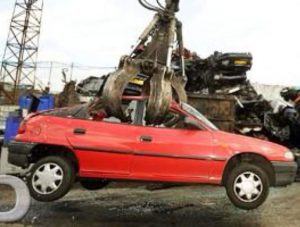 A Portfolio of a Good Auto Wreckers & Dismantlers Melbourne
We are a company striving to provide the best care to our customers in MELBOURNE. When you strike a business deal with us, ensure to receive the following services from us:
• Top, eco-friendly Auto Wrecking Services in Melbourne
• Instant cash up to $9,999
• Free Towing
• No Obligation Quote
• 24 Hour Auto Wrecking services
• No fees to pay
• Friendly, reliable and trustworthy staff
When you are in doubt about which Auto Wreckers to call in Melbourne, we would advise you to call the best! Dial 0432 012 232
Choosing Sell Cars for Cash as Your Auto Wrecking Company
At Sell Cars for Cash, we have our Wrecking yard that has a full supply of all the essential tools and machines capable of wrecking all kinds of auto.
We Wreck Autos in an environmentally friendly manner. Before wrecking, we carefully and safely dispose of all the hazardous parts. We wreck using advanced tools and equipment. All our technicians have relevant skills and expertise to handle such tools and equipment efficiently.
We Provide Flexible & Hassle-free Services, We Pay for All Types of Auto
We Accept All Brands
 Toyota
 Mitsubishi
 Nissan
 Ford
 Holden
 Audi
 Mazda
 BMW
 Mercedes Benz
 Isuzu
 Suzuki
 Subaru
 Volkswagen
 And various other top brands
 Sedans
 SUVs
 4WDs
 4x4s
 Trucks
 Vans
 Utes
 Jeeps
 Commercial vehicles
 Motorcycles
 And many more
Conditions Don't Matter to Us  
If your auto is immobile, parts unfixable or is seriously old, we will buy it! You don't have to fix or service your auto before selling it to us. We accept:
 Damaged Auto
 Wrecked Auto
 Broken Auto
 Old Auto
 Accident Auto
 Scrap Auto
 Used Auto
Reaching Us is Easy
Doing business with us is straightforward.
 Call us and tell our staff the reason you want to sell your Auto, its condition and the model
 Once you agree to our terms and condition, book an appointment with one of our technicians
 You will provide us with the time, date and location
 Our technician will arrive at your place to inspect your vehicle
 You will sign some legal papers that contain the ownership title of the vehicle and sales contract. These papers enable legal transformation of the vehicle
 Once everything is completed, we will pay you instant cash, right on the spot!
 Our tow truck, appropriate and fully equipped to load and tow all kinds of vehicles, will remove your auto for FREE!
 We'll take your Scrap Auto to our Wreck yard and Dismantle and Recycle it properly
Get the Best Result Today!
At Sell Cars for Cash, we guarantee you no regret for selling your valuable Auto to us. We will take care of your vehicle from the beginning till the end of the wrecking. With our flexible timing, excellent service and top payment, you are sure to receive the best result today or any day!
Call 0432 012 232
Very happy with the service provided by Sell Cash For Cars Melbourne and highly recommend...
Mark Murray – Sunshine Victoria
Excellent Support And Best Service- Hats Off To Sell Cars For Cash Team . I...
Wincent -Melbourne
I am Extremely happy with the service for Sell Cars For Cash Company, that I...
Diane – Altona
My Vehicle Quickly Towed Away to my home from the Great Western highway, it was...
Regan – Frankston
I found that Sell Cars for Cash is an Insured Removal service and they removed...
Trump – Laverton