Cash for Junk Cars – Junk Car Removals In Melbourne.
Are you thinking, "Where can I get cash for junk cars?" Or, "Where can I sell my car at the best price?" You have come to the right place. We are Melbourne car buyers who pay the most for any vehicle. So we will come to you and pay you on the spot.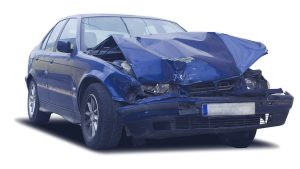 Sell Your Car For Quick Money!
Sell Cars For Cash pays up to

$10,000

for any car in Melbourne, in any condition, and anywhere in Melbourne.

We are the most trusted name in

cash for junk cars.

Our car removal process is quick, simple, and stress-free.

We prefer to purchase trucks, 4WDs, boats, and anything else you have!

We are open 24 hours a day, seven days a week, regardless of the year, model, or condition, so we can come to your location at your convenient time and day.
Sell Cars For Cash is a group of car enthusiasts committed to reducing the environmental impact of motoring. When vehicles outlive their usefulness, they degrade into a complex collection of elements, some of which are toxic. As a result, we collect and recycle cars throughout Melbourne. We can reduce total waste output from hundreds of kilograms to less than 2 kilograms by recycling, reusing, refining, and reassigning. Please stop wondering about the best cash for junk cars near me or the best car removal near me. Don't look any further. Instead, we are the best car removal company in Melbourne and guarantee a pleasant interaction with all our customers.
We will go through your enquiry and provide you with a free quote if you call or fill out the form.

If you are convinced with our quote, we will arrange for us to come to your location (anywhere in Melbourne) and pick up your vehicle.

We will settle the money right away!
Contact 0432 012 232 for more information.
At Sell Cars For Cash Melbourne, we provide a wide range of services related to car removal, vehicle purchase, disposal, and towing. All our automobiles are of the highest calibre, and each is handled by a specialised car removal team that is skilled in their specific tasks and has years of experience in the field. However, we can only pay you via bank transfer or cheque due to new regulations.
We Deal With:
Cash for Cars: At Sell Cars For Cash Melbourne, we buy all vehicles, including cars, trucks, 4WDs, and utes. We will haul away your old/junk/unwanted vehicle regardless of its model, brand, or condition, whether it's a Ford or Toyota, wrecked or not. It makes no difference what your car's market resale value is because Sell Cars For Cash Melbourne values all cars equally and will thus offer the best price for your vehicle.
Scrap Car Removal: We accept scrap cars in all conditions, shapes, and sizes, no matter how wrecked they are, with our "Cash For Junk Cars" service. These include accident-damaged vehicles, wrecked vehicles, vehicles with engine failure, and vehicles with dead batteries. These vehicles are scrapped at our scrap yard and recycled in an environmentally friendly manner.
Old Car Removal: For any old car sitting in your garage that simply needs to be sold, contact us as we also offer an old car removal benefit. With this benefit, you'll sell your old car in Melbourne to us, which may be garbage but a treasure. We buy your vehicle regardless of age and expel it ourselves if it is secured in rust or bushes. We will purchase the car from you in any case of age and evacuate it ourselves if it is rusted or surrounded by bushes.
Towing: We also provide a towing service that is free of charge! We shall come to you, wherever you are in Melbourne, at any time and without cost to tow your vehicle. If you are stuck in the middle of the road with a broken down car and no one to call, or if you need your car removed from any location, give us a call at Sell Cars For Cash Melbourne, and we will be there to offer you our free towing service!
What's The Deal With The New Law On Buying Cars From The Public?
Regarding selling your car, the new law impacts all cash for junk cars near me and car removal companies near me (check out our service areas here). When we buy old, scrap, or junk cars from the general public, we can no longer offer cash to our customers. Instead, it must be a bank transfer or a check. This impacted all wrecking businesses in Melbourne.
You can do much with the money you get from selling your junk car. For example, some people use it to buy new cars, others to purchase new gaming PCs, and others to renovate their homes and bathrooms with popular Melbourne renovation companies.
Call Us Now If You're Looking For Immediate Car Buyers Near You.
When you call us for car removal, we analyse your vehicle over the phone and provide you with an accurate quote within minutes. If you're satisfied with the quote, we are going alacrity a tow truck to choose your vehicle on the same day. If you call after 5 p.m., we will send the car the following day. If you live in Melbourne's northern suburbs, our car removal partner can assist you with all types of car removal services. 
Cash for junk cars can also assist you in living in Melbourne's eastern suburbs. When our driver arrives to pick up your car for cash, he will complete all necessary paperwork and ensure that you are paid on the same day for the agreed-upon value. We also buy cars from corporate fleets throughout Melbourne. For example, we recently purchased an old vehicle fleet from a leading tree removal Melbourne company for a significant discount, leaving them pleased and satisfied.
Conclusion:
Do you want to get rid of your junk car? If you are looking for the best junk car removal near me company, look no further. We can assist you. You have come to the proper put, and can assist you in getting the foremost cash for garbage cars right now! Call 0432 012 232 and speak to an expert.
Very happy with the service provided by Sell Cash For Cars Melbourne and highly recommend...
Mark Murray – Sunshine Victoria
Excellent Support And Best Service- Hats Off To Sell Cars For Cash Team . I...
Wincent -Melbourne
I am Extremely happy with the service for Sell Cars For Cash Company, that I...
Diane – Altona
My Vehicle Quickly Towed Away to my home from the Great Western highway, it was...
Regan – Frankston
I found that Sell Cars for Cash is an Insured Removal service and they removed...
Trump – Laverton