Where Can I Sell My Broken Down Car in Melbourne?
Owning a broken-down car is never a great situation, however, you look at it – especially if the costs of repair aren't worth the car's value. With that said, thanks to trusted Melbourne Car Wreckers like Sell Cars for Cash, you can Sell Your Car for Cash no matter how damaged, old or worn out your vehicle is.
Sell Cars for Cash is an innovative Melbourne Car Removal company that provides Instant Cash for Cars of all types – including Broken Down Cars, Damaged Cars, Wrecked and Old Cars. To make things even more beneficial for Melbourne residents, Sell Cars for Cash even provide Free Broken Down Car Removals Melbourne wide. 
To sell your broken-down car for a top-dollar deal in Melbourne, Sell Cars for Cash has you covered. 
Receive Top Cash for Cars on the Spot with Sell Cars for Cash
Your broken down car doesn't have to be sent to the landfill – you can sell it for up to $9,999 Instant Cash for Cars on the spot in Melbourne. We accept all vehicles as they are, so you don't have to worry about advertising your car and spending time looking for viable buyers. Just give us a call and we can take care of everything – whether you want it sold and collected as soon as possible or at another time.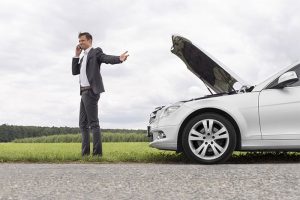 My Car Is No Longer Roadworthy – Can I Still Receive a Melbourne Cash for Cars Service?
You bet! Most Car Buyers are looking to resell a car, so will likely pass on a damaged, old or broken down vehicle without a second glance. We, however, buy vehicles for their parts – so a broken down car is still valuable to us, even if it can no longer be driven.
Some valuable parts a broken down car might still have include:
Its Engine Parts

Its Interior Parts

Rear End Parts

Tyres & Rims

Bumpers

Electrical Parts

Stereo System

Air Conditioner/Cooling System

Motor Oil/Oil Filter

Starter Motor

Gear Box

Seats

Windows

Doors

And More
Do I Have to Pay for a Broken Down Car Removal in Melbourne?
Nope! Your broken-down car can be taken off your hands quickly, hassle-free and – most importantly – free of charge! We offer Free Melbourne Car Removals for every vehicle we purchase. Sell Cars for Cash collect vehicles of all types and sizes thanks to their licensed Melbourne Car Removal Experts and top of the line Tow Trucks.
Broken Down vehicles we collect include:
Cars

Trucks

Four-Wheel Drives

Buses

Motorbikes

Utes

Vans

Minivans

Forklifts

Heavy Machinery

And More
Great, I'm Convinced! But How Do I Receive a Free Broken Down Car Removal Service in Melbourne?
First, call us on the phone or contact us online for a Free Car Evaluation. Our Quick Quotes are calculated based on a full description you provide us of your broken down car. This might include its condition, make & model, age and more. After accepting our deal, you can book your Free Car Removal Melbourne service with us at a convenient time. Our team will then arrive at your location and collect your vehicle – not before paying you Instant Cash for Cars on the spot! 
Contact Sell Cars for Cash today at 0432 012 232 or online through our 'Instant Quote' form. 
Very happy with the service provided by Sell Cash For Cars Melbourne and highly recommend...
Mark Murray – Sunshine Victoria
Excellent Support And Best Service- Hats Off To Sell Cars For Cash Team . I...
Wincent -Melbourne
I am Extremely happy with the service for Sell Cars For Cash Company, that I...
Diane – Altona
My Vehicle Quickly Towed Away to my home from the Great Western highway, it was...
Regan – Frankston
I found that Sell Cars for Cash is an Insured Removal service and they removed...
Trump – Laverton