How to Find a Trusted Car Dealer to Sell My Car Online?
In this day and age, there's a long list of ways to sell your used car. One such way is to sell your car online. But unless you do this the smart way (through authentic Cash for Cars businesses like Sell Cars for Cash), you risk having to spend a lot of time and even money in the process.
Your usual car selling websites, such as Gumtree, have no guarantee that your car will be sold for a good price (if at all), and getting the word out there will generally cost you in advertising fees. Car sellers often spend weeks or even months to no avail. But perhaps the riskiest part is that you must meet with potential buyers who could be dodgy or even try to scam you.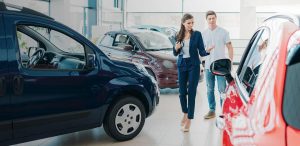 Online Trusted Car Dealers
What's your best option? Contact Sell Car for Cash online or give us a call. Here are 5 reasons why we're Melbourne's no-brainer way to Sell Your Car for Cash Online.
1. We Can Give You Instant Cash for Cars Quotes Online
Why wait around for offers when Sell Cars for Cash can give you a quick Cash for Cars quote in minutes when you get in touch online or give us a call. How do we give quotes without first inspecting your car? We calculate our offers based on the key details you give us about your car. This will include its age, kilometres, its make & model and its condition. They're also completely free and have no pressure, so you can take as long as you want to think it over. This way, you get the appropriate valuation of your vehicle.
You get peace of mind from dealing with a reputable and legitimate business that is properly certified and insured. Ask our team to provide you with any of our certifications and we'll be happy to do so.
3. Our Experienced Car Removal Team Guarantee Reliable Service
Our team has many years of industry experience and promise 100% satisfaction. However big, small or damaged your vehicle is, you can count on Sell Cars for Cash to collect it with ease from anywhere in Melbourne.
4. We Provide Only Fair & Competitive Cash for Cars Offers
We believe that a long-lasting and valuable business is a trustworthy one. Honest and accurate Cash for Cars deals is just the beginning when you choose Sell Cars for Cash. We promise no surprises and o hidden costs – just a dependable Car Removal service that makes you the top priority.
5. We Can Provide Free Car Removals As Soon As You Need Us
Not only do we save you time and hassle by giving you a quick quote, but we also are available to buy and collect your vehicle whenever you need us, even if that's as soon as possible. Our service can be completed in under an hour, including your on the spot Cash for Cars payment and vehicle removal.
Contact Us:
Contact Sell Cars for Cash today at 0432 012 232
Very happy with the service provided by Sell Cash For Cars Melbourne and highly recommend...
Mark Murray – Sunshine Victoria
Excellent Support And Best Service- Hats Off To Sell Cars For Cash Team . I...
Wincent -Melbourne
I am Extremely happy with the service for Sell Cars For Cash Company, that I...
Diane – Altona
My Vehicle Quickly Towed Away to my home from the Great Western highway, it was...
Regan – Frankston
I found that Sell Cars for Cash is an Insured Removal service and they removed...
Trump – Laverton